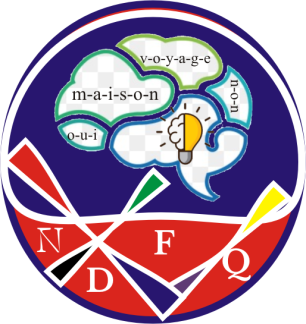 NEXT EDITION: 16/02/2024
NIGER DELTA FRENCH QUIZ
Famlang International Language Centre is a multi-lingual institute situated in Port Harcourt. We teach 10 international languages including the 6 official languages of the United Nations. We are also partners to globally recognized language organizations including the Association of Language Testers in Europe (ALTE), Education First (EF), American Council on the Teaching of Foreign Languages (ACTFL), SIELE etc.
This event is basically a French language competition between different secondary schools in Rivers State. The quiz will solely be for the junior cadre (Jss1 – Jss3) and each school will have their best 3 students representing them. They will be assessed in their knowledge, speaking ability and proficiency in French.
This competition will also be used to rank the schools as Best French Teaching School in Rivers State according to FAR (Famlang Annual Ranking).
Our intention is to promote the French Language and Culture among schools in Nigeria as a whole, and to raise awareness of the ever growing importance of being bilingual in our modern day society.
For participating, Sponsorship and other inquiries, please visit our Head Office at No.6 Timothy Lane, Rumuola, Port Harcourt (Famlang International Language Centre) or call 09052682650, 08032830088.
CASH PRIZES AND MANY OTHER AWARDS WILL BE GIVEN TO THE WINNER, 1ST RUNNER UP AND 2ND RUNNER UP
A TEAM IS MADE UP OF 3 STUDENTS FROM THE JUNIOR CADRE.
A SCHOOL IS ALLOWED TO REGISTER A MAXIMUM OF 5 TEAMS.
JESUIT MEMORIALS COLLEGE: CHAMPIONS OF THE 2019 EDITION
Next edition: February 16, 2024
Registration deadline: September 30, 2023
Fill the form to register your school.